Company history
1992
Company history begins on March 10, 1992.
---
1993
The first system of address encryption (Antratsit, Lugansk region, Ukraine) was put into the service by "Crypton" on "Antel" TV-company's channels. The line groups' inversion was laid in the principle of encryption. Inverse lines were randomly moved. The subscriber decoder in spite of its simplicity and cheapness was able to determine the inverse lines arrangement in the following frame. In order to increase a restored image quality, the decoder had included a measuring circuit and nonlinearity correction of the whole path. Encryptic protection of a high level, good quality of the restored signal and a low price of studio and subscriber equipment had ascertained success of a project and brought a good profit to the company.
---
1996
Emergence of low-cost single-chip microcontrollers by Microchip allowed us to bring a new technical solution to the protection of analog TV-signals against unauthorized use. This solution provided a basis for "Crypton" - an analog system of address encryption«Crypton».
---
1997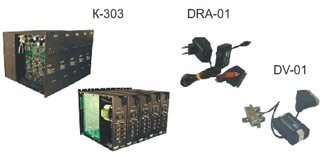 Subscribers' decoders DV-01, DRA-01 and coder K-303 were released in 1997., . Encryption was done without digital processing but in spite of that our subscribers' devices were able to support a full encryption of an advanced encryptic protection with a TV-signal's digital processing. MITRIS project with "Crypton" encryption was launched in Lugansk.
---
2001

The COD500 series coder with a digital processing of the TV-signals was released in 2001. Built-in frame synchronizer allowed us to provide a TV-signal's grouped encryption in MMDS by aid of group decoder DGR-01 .
---
2003

The COD-506 series coder with a digital processing of the TV-signals. The COD-506 series coder was equipped with improved characteristics and added with input TV-signals commutation without any desynchronization. Subscriber decoder DRA-03 for broadband cable networks was released in 2003. Using of digital technologies for TV-signal's processing during encryption provided us encryptic protection of a high level. This ensured that "Crypton" system became the most widespread one on the territory of former USSR and is now used by operators in Russia, Republic of Belarus, Ukraine, Georgia, Moldova, Kazakhstan, Latvia and Azerbaijan. Despite the fact that digital systems of conditional access develop rather quickly, analog system of conditional access "Crypton" retains its stable position in the market.
---
2005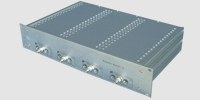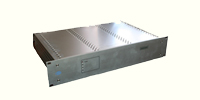 It was the first commercial use of equipment for digital broadcasting and system of encryption CAS Crypton in digital television of MITRIS system in Uzhgorod and Lvov. Since then "Company "Crypton" has worked on CAS Crypton encryption system development, solutions and equipment for digital broadcasting.
---
2006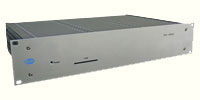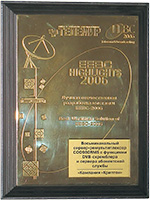 Company Crypton finished its new development and started selling devices of 98 series. COD 980 RMS was awarded as «The best domestic development» at EEBC in Kiev.
---
2007
During the CSTB we signed a dealer's agreement with «TVT — Television Technologies», St.Peterburg, Russia. More compact, functional and reliable devices in 1U case were developed. Scramblers and multiplexers were equipped with additional functions of EPG and NIT tables.
---
2008
We participated in a number of exhibitions and studied the market. Company's executives approved strategic plans as for research and market development. Design of major equipment was renewed. Special attention was given to the quality and longevity of our equipment. New DVB-S modulator and summator were being developed.
---
2009
We started developing a professional receiver-decryptor of CRT1081IRD series via WEB-interface control. After carrying out some tests we started its selling. At CSTB-2009 held in Moscow we signed a dealer's agreement with "Globo Trading" from Kaliningrad, Russia. While participating in an exhibition in India we concluded a dealer's agreement with "Traxvision" from India.
---
2010
We began to develop CRT1001CAM - a CAM-module for using it in modern TV-sets and receivers. Our module was tested with many different TV-sets presented on the market. We started selling a new DVB-S2 professional receiver-decryptor CRT1082IPE. At EEBC-2012 CRT1081MUX was rewarded as "The best domestic development". Communications System of Russian Federation issued a Conformance Certificate to all line of our equipment.
---
2011
DVB Scrambler CAS "Crypton" with input IP interface was developed and tested. 4-channel DVB-C modulator CRT1041QAM was being designed and developed. We participated in some exhibitions held in Mumbai, Kiev and Moscow.
---
2012
Full-band DVB-C modulator the COD912IPE entered the market. After making some advanced research we began developing DVB-T2 receiver-decryptor with multiplexing function and HDMI-ASI encoder. Participation in IBC2012-Amsterdam showed that our equipment successfully competes with other companies and inspired us for further development.
---
2013

The newest development of our company-CRT1081IRD-S2-MX. The device has 8 full-featured DVB-S / S2 professional receivers with Common Interface to descramble programs ASI input 4, 4 DVB multiplexer with ASI and IP output. One such device allows you to build 4 new stream from 12 inputs. Device management is carried out via the Web interface.
---
2014
In order to improve production capacity and logistics company changed the actual location and registered address at: Kiev. pr. Vidradny, 95-C. The new manufacturing capabilities have allowed to increase the volumes of manufactured batches and reduce net cost of production. Company employees has not changed, so all the development and extensive practical experience connected to the implementation of the ambitious ideas and plans.
---
2015
The new product - Catch Up Server and the new direction of development - interactive television.